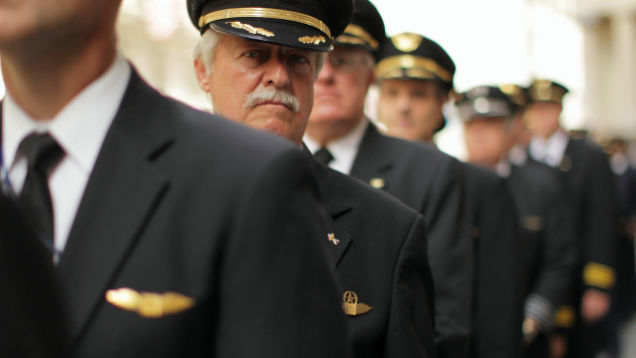 Embraer Legacy 600/650 Contract pilot services
Embraer Legacy 600/650 Contract pilot services
Since we specialize in only Embraer products, our pilots are the best in the industry. We attract the best and most experience talent in the world because we treat out employees with the same respect that they will treat your airplane operations.   We have learned from many years of working within the industry, that our company IS OUR employees.   We treat them well, so that they treat you great.   That means more than the minimum to get the job done, it's above and beyond service, to meet, keep and exceed your expectations.
We are not just a pilot shop, that scours job boards for any old pilot that barely meets your qualifications like the other guys do.   We specialize in Embraer Pilots, like our team of Embraer Legacy 600/650 Contract Pilots.     These professionals have a history with us, and are employed under Pilot contracts with us, in house.   So you know exactly what you're getting.   No surprises.
Our pilots always have:
current Flight Safety Training
Current Visa's and Permits
Current 1st class Flight Medicals
Pre screened, personally interviewed and well recommended
Fully legal to work in many types of Ops. 91, 135, 135k
FAA, EASA, CAA, CAAC, GCAA experience
The best choice for your Contract Pilot needs, if it's an Embraer, is clearly Aviation Service Pro.   To choose someone else, is to pay more for a lesser service.   We promise.   We aim to have a direct recommendation from each and every customer we've ever come in contact with.
If you want Gulfstream pilots,   We're not the company.   If you want to staff your Falcon aircraft, we can't help you.   But, if your Embraer aircraft needs contract pilot services, we are exactly what you need.
Long term Embraer Pilot contract services
Short term contract pilot services on Embraers
Short notice EMB-135BJ pilots service.
Simply contact us with the days you need, our fees are flat fees, and highly competitive.   We will get your Embraer up and flying, usually with 24-48 hours, anywhere in the world.
https://aviationservicepro.com/wp-content/uploads/2011/02/Embraer-legacy-600-650-contract-pilot.jpg
358
636
https://aviationservicepro.com/wp-content/uploads/2019/12/logo.png
2011-02-17 21:11:58
2019-12-09 02:58:55
Embraer Legacy 600/650 Contract pilot services